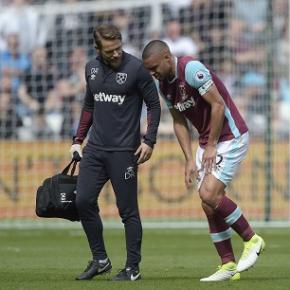 Manuel Pellegrini's great caution in giving a thumbs up for Winston Reid's return to action is down to a steely determination to give the player a chance of a full first team return.
Winston is lined up for his first return against Cheltenham Town in the development squad's Leasing Cup match on March 8.
He is now back in full training and showing no reaction to the knee injury which kept him out throughout last season.
The manager is a big admirer of the 30 year old and wants to see him back in some sort of first team action before the January window arrives.
At that point the hope is his performance levels could have either nailed him a first team place or be considered for a loan in order to get back to peak fitness for next term.
However, given that he, Balbuena and Diop are all right sided he will be in a battle for a position .
A well p;aced source said by e mail: "The club are certainly not looking at selling in January -there are other opportunities for him and we all know Winston is real quality at his best."