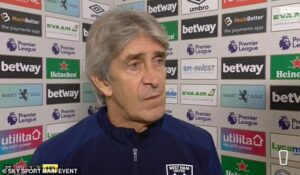 Manager Manuel Pellegrini is unsure of his West Ham future despite the one-nil win over Southampton last night.
Asked by reporters whether his job was safe after the away win Pellegrini replied: "You never know." adding "I don't think that your job depends on if you win or you lose, it is on the trust of the owners of the club and I am absolutely sure the owners trust me and in what we do.  I cannot answer for them"
The 67-year-old Chilean manager told a Sky Sports reporter during his post-match interview that he does not read media reports on his future but said he was not stupid knew if his team didn't have the results he was under pressure after picking up 5 points from a possible 27. He described himself in a difficult position.
Pellegrini said he was flattered that some players said they won the game for the manager in the knowledge could had mea nt the end of his tenture as a West Ham manager.