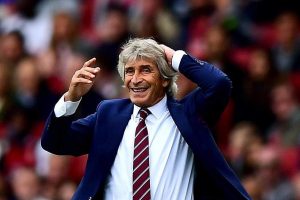 Manuel Pellegrini's arrival at West Ham was welcomed as a major coup by a club determined to shake off the awful relegation threatening situations of previous years.
A major managerial 'face' he was handed a £100m budget and hopes have been rarely been higher that the club was finally on its way to something big.
However, Sir Trevor Brooking was among those who warned that the full three years of his contract would be required for the Hammers to fulfil the potential hoped for under him.
And as the season has worn on with the club on 43 points and three games left there are some who will undoubtedly be reserving judgement on his first seasons.
Claretandhugh decided to put to the vote whether the first campaign had lived up to the fans expectations and the result was surprisingly tight.
The result came out as something of a cliff hanger with 54.36 per cent of those voting (748)  happy and  628 (45.64 pc) disappointed.