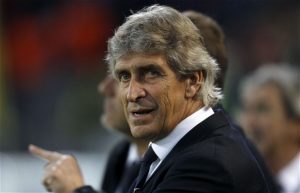 Manuel Pellegrini insists "respect" is the key word among everybody within the Hammers community.
In a recent article with The Coaches' Voice,  reproduced on the official site, the new boss gave his personal guidelines for producing the best  out of himself, his players and his club.
He wrote: "Usually, the first few days I'm with the players I tell them how I work with a group, not just on the pitch but off the pitch, too
"For me, there are three things that are totally non-negotiable with players. First of all, respect. Respect for everything: the Club, fans, journalists, coaching staff, directors. Respect among the players themselves, that's very important.
"Second is commitment. I think there are a lot of ways to coach, but you have to get the commitment of the group to your way of coaching.
"And third: performance. For me, it is not up for negotiation at all. I try to be as objective as possible. I understand players who aren't playing can't be happy, but my demands of them have to be exactly the same."