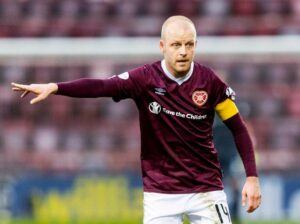 Exclusive by Hugh Southon
Premier League stars could face a 50 per cent cut in their wages under talks going on between the their Union and PL officials.
ClaretandHugh understands the talks are underway between the two sides and that the chairmen of clubs can expect feedback on their outcome at next month's meeting.
There is now serious alarm that clubs will be able to withstand the extreme financial repercussions should the Professional Footballers Association not come to an agreement on the issue.
The PL bosses ill no doubt be pointing to the example set by Heart of Midlothian skipper Steven Naismith who has agreed to take a 50% wage cut in order to help the club survive.
The Scottish Premiership side had asked players and staff to accept a deduction in pay because of the financial impact of the coronavirus crisis.
Owner Ann Budge has said the club would lose £1m in revenue from the suspension of football until at least 30 April with the club claiming the position is unsustainable.
It now seems increasingly likely that the PL and PFA will come to some sort of agreement although there are some who believe the cut if accepted is likely to be nearer 25 per cent than 50 percent.
However, the PL will argue that with the entire country suffering such pain the players can set exactly the right example by accepting a pay cut of substantial proportion notably with TV money seizing up completely currently.