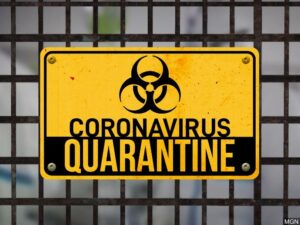 Senior representatives from the PFA, Premier League, EFL and LMA met today and shared a constructive meeting regarding the challenges facing the game as a result of the COVID-19 pandemic.
The meeting reiterated that the overriding priority is the health and well-being of the nation – including that of players, coaches, managers, club staff and supporters – and everyone agreed football must only return when it is safe and appropriate to do so.
No decisions were taken today with discussions set to continue in the next 48 hours with a focus on several high-profile matters, including player wages and the resumption of the 2019/20 season.
Claret and Hugh say:
The joint statement released today by the football authorities and players union doesn't really tell us very much except they are all talking and negotiations are ongoing.
The hope is they can come to a collective agreement before Friday when Premier League chairman meets again virtually on a video conference to discuss a number of options available to then. The players union led by Gordon Taylor is thought to favor referring wages rather than forgoing or reduction in wages for its members.
The Premier League hope to resume remaining fixtures before the 1st July with a  four to six-week resumption to finish the domestic league and cup competitions.
Another option could see players quarantined in hotel training camps while the remaining games are played out behind closed doors.