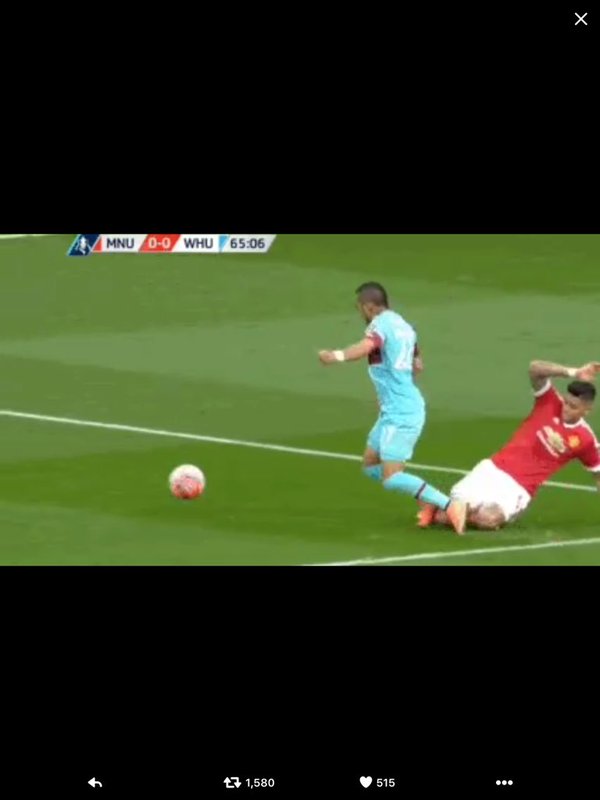 Manchester United boss Louis van Gaal made a serious point when claiming that Dimi Payet is a diver in his press conference after the match yesterday.
The Dutchman was at pains to point out: "Payet was more or less diving. He was maybe touched, but not enough to fall like that."
That is a very big accusation indeed and amounts to calling our top man a cheat and that simply isn't on from the manager of a top club.
I viewed the replay of  the Marcus Rojo challenge on Dimi six times and even with claret and blue specs on, there's no question on in my mind the Manchester United defender fouled him inside the box.
Now photographic evidence has appeared which appears to back that view and maybe van Gaal needs to take a look at it.
Having done so he may choose to retract his remarks and issue an apology to Payet.
Your views will be very welcome!