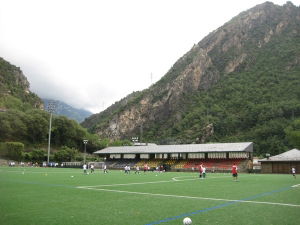 Lusitanos will have to play their match against the Hammer in another stadium it has emerged.
Initially we believed you'd have to  be first in the "queue" if you are planning a trip to the first qualifying leg.
The club's tiny stadium holds just 900 spectators in a picturesque area surrounded by the Andorran mountains but the ground does not meet Uefa standards.
The team are no mugs and have had European experience although let's be fair, we should be expected to cruise through the first round.
Err shouldn't we?