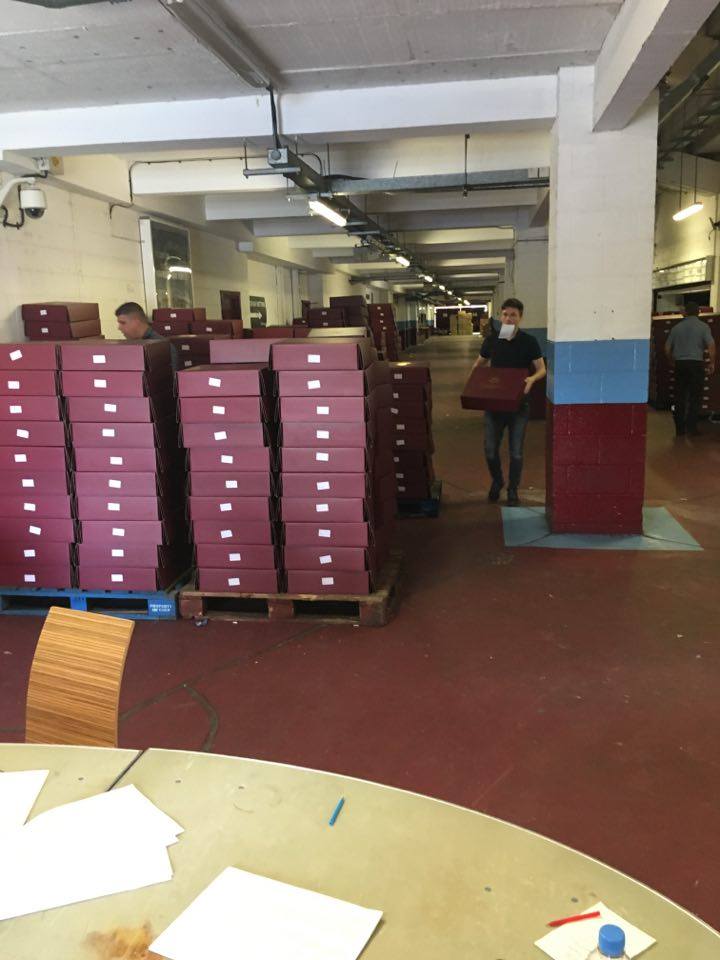 One or two Hammers fans are pictured collecting their seatss from the Boleyn.
And as they did so they took a  last lingering look at the old ground after making the emotional journey back to Green Street to collect the seat they used to watch so many games.
Claret and and Hugh Facebook Group member and passionate fan Graham Hatt took what will probably become among the last pictures from inside the ground as the pile of seats waited for their proud owners..
And he reports that whilst it was quiet at the time he took the images he witnessed a steady flow of supporters collecting them at the ground yesterday.
So many memories – so much sadness.
Thanks Graham.