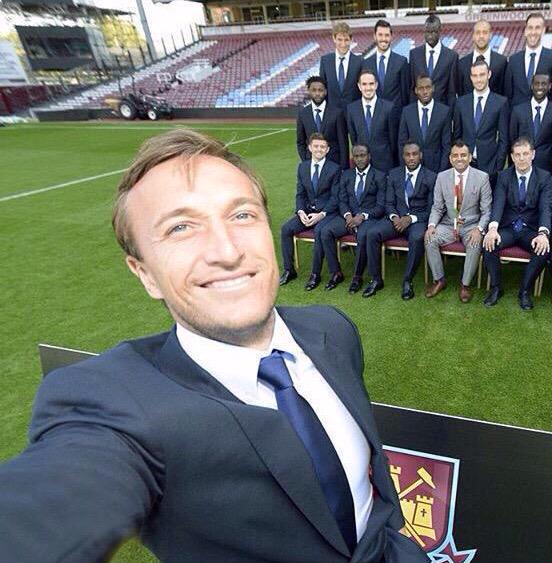 Well if you didn't know it before Mark Noble is making no mistake that you do now.
The new skipper decided that this picture may be the way to view things at the Boleyn  on the day the squad had the official pictures taken.
Mark in close-up with the lads and gaffer sat in the shadow of that beaming smile with a right arm outstretched in selfie position.
Big smiles all the way around but Slaven seems a little bit thoughtful about such going ons as he sits to the right of the front row.
We are being light-hearted of course. Mark has waited a long time for his moment in the sun and this picture reflects the delight of a man who has arrived  moment in his personal destiny.