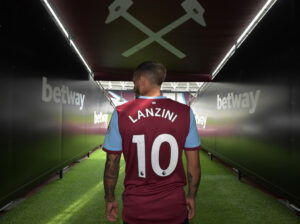 Hammer Manuel Lanzini received player poor ratings yesterday for another under-par performance. Questions are quite rightly being asked what is wrong with our playmaker?
It would be unfair to suggest his drop in form coincided with his new deal but it equally hard to call it a coincidence or pinpoint other factors.
The club waited before offering a new deal to Lanzini to ensure he was the same player after recovery from his cruciate ligament rupture injury he suffered while on international duty for Argentina in the world cup warm-up. He suffered another torn muscle in April this year which kept him out of action for another 16 days at the end of last season.
The 26-year-old extended his contract by a further two years at the end of August this year committing his future at West Ham to the summer of 2023.  His deal is rumoured to have bumped up his wages from £40,000 per week to around £100,000 per week to be on par with other star players.
Lanzini suffered another injury to his foot while on international duty again this season allegedly playing through pain at Aston Villa away before missing two games and finding himself back on the bench for the Bournemouth game.  He started again for the Crystal Palace defeat and again for Everton but hasn't set the world on fire in either match.
Although Lanzini nicknamed the jewel is a big favourite with the fans it would be fair to say his form has been inconsistent during his time at West Ham and he is sometimes viewed with rose-tinted glasses by many fans.