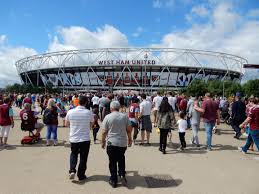 The Premier League has decided that no away supporters will be allowed into the final two games of the season!
The League has today announced up to 10,000 home fans will be allowed into Rounds 37 and 38  on May 23, assuming that the government eased restrictions as planned on May 17.
The Premier League issued a statement will be music to the ears .
A Premier League statement read: "Following consultation with clubs, it was agreed matches would not be open to away supporters due to varying operational challenges across the league and the need to deliver a consistent approach, while maximising the opportunity for home-fan attendance."
"The safety and security of supporters is of paramount importance. Clubs have a proven track record of providing Covid-safe environments and have operational plans in place ready to safely welcome supporters back to their stadiums.