England v San Marino takes place this Wednesday.
It is a prime reason the Premier League has stopped for yet another interminable international break.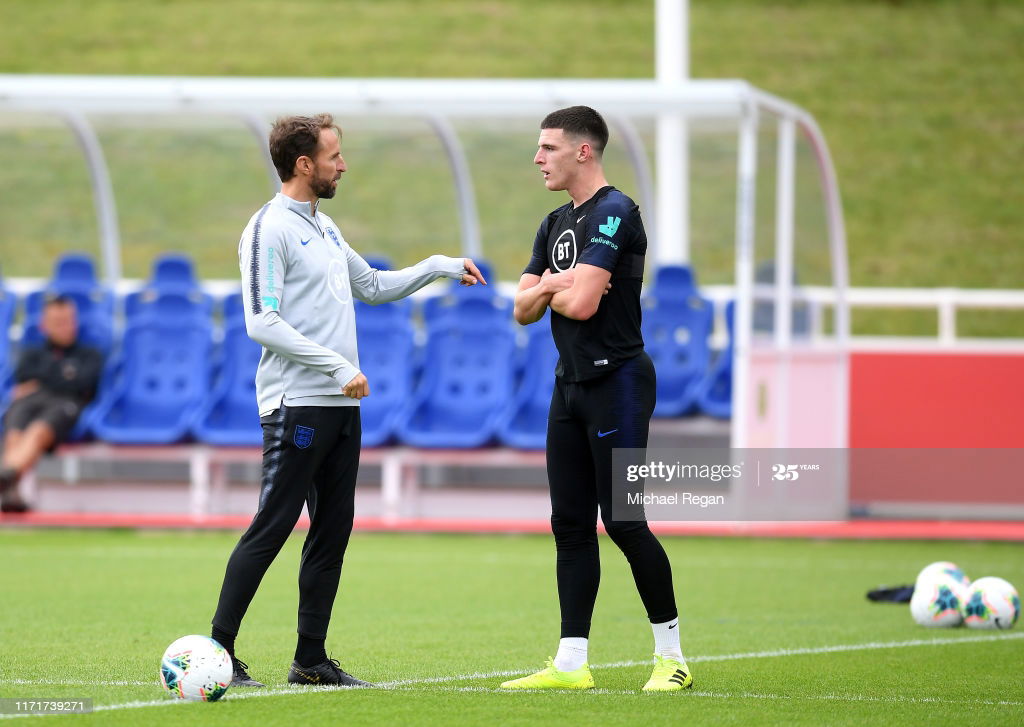 Jesse Lingard and Declan Rice could both be on the pitch when the two sides meet but Gareth Southgate could just as well field a team made up of his coaching staff and expect to get a result against this mob!
Some context here is key.
England will expect to qualify for the 2022 World Cup at a canter. Their qualifying group is made up of the following teams: Poland, Hungary, Albania, Andorra and San Marino.
There is a threat in Poland, who have Lukasz Fabianski in goal and Robert Lewandowski up top but beyond that? Blimey, this is a poor crop!
San Marino are currently ranked 210th in the world. That's the lowest possible ranking. Think of any small country and they'll be above them in the rankings.
Let's just go through some of the teams ahead of them: The British Virgin Islands, Sri Lanka, Eritrea, Somalia, Guam, Pakistan, Laos, Fiji and Liberia.
San Marino, in their history, have won one game. It was a friendly against Liechtenstein in 2004. It finished 1-0.
They have played against England six times. England, unsurprisingly, have won all six. They have an aggregate scoreline of 37-1. The one stopped England qualifying for the 1994 World Cup, as the Three Lions needed to win by seven clear goals and only mustered a 7-1 triumph.
What on earth is the point?
England will win the game – handsomely, one suspects – and we will learn precisely zilch about the players involved. If Lingard were to score a hat-trick, he would get a pat on the back and the old chestnut of 'it's only San Marino'.
There might be some intrigue in these qualifiers, particularly when England face Poland, but Gareth Southgate's side are fourth in the world, behind only Belgium, France, and Brazil.
Is there any need to play it?
The Premier League is stopped because of these games, and after San Marino, England face an Albania side that are 66th in the world, behind Jamaica, Northern Ireland, and Burkina Faso.
Excuse me for asking but what is the point?.
The answer, surely, is qualifying for the qualifiers. Pit the minnows against each other with the prize of earning their way into the qualifiers proper and add some real intrigue!
As it stands, we know England will win, we know they'll qualify, and we know it'll be mighty boring throughout.
Give us our Premier League back!