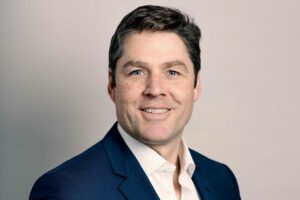 Premier League chief executive Richard Masters says he is "as confident as we can be" about a June restart.
Despite a number of players having reservations, and six positive tests for coronavirus across three clubs, the PL is pushing ahead with their plan.
However, his declaration appears to demonstrate there remains uncertainty surrounding the situation although it now appears certain that should it go ahead as planned it will be on home grounds.
The PL has presented numerous plans for a "carry on football" scenario but the reality is it still remains very much in the lap of the 'gods'
Talking to BBC Sport, Masters commented: "There is some momentum. We've taken the first step. It's great for everybody, including the fans, to see our players back on the training ground."
That in itself sounds like a bit of false PR with many fans across our forums claiming the season should be closed now with no relegation.
The remainder of his  monologue  has us wondering whether he should have started at all such are the tricky scenarios which may arise to halt proceedings either before or during any resumption.
Asked what date the Premier League was targeting for a return, Masters said it must be "flexible" and could learn from the resumption of the Bundesliga last weekend.
He also recognised the need for "contingency plans" and said "curtailment is still a possibility", meaning the season would be ended, but there was "optimism" fans could attend matches next season.
Masters also admitted the idea of scrapping relegation "would come up for discussion" and was "a significant topic".
"That will be part of the debate we have," he said. "What would happen in that environment (curtailment of season) is something we're yet to discuss with the clubs."
Football Association Chairman Greg Clarke told the Premier League clubs at their last meeting that the governing body would oppose the scrapping of relegation.
"I can't speak for the FA but obviously they have their own views on it and until we've discussed it as clubs and as a collective we can't really talk further about it," Masters added.