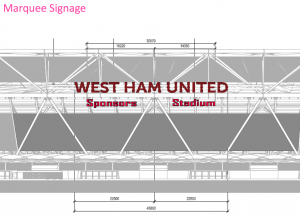 Planning permission documentation published this week for the alternative wrap on the former Olympic Stadium has given away the name of the new naming rights partner. Although the stadium has recently been renamed the London Stadium this appears to be short lived.
Planning application confirms "The Stadium Partner has not been announced, although the application drawings accurately reflect the colour, size and number of letters proposed"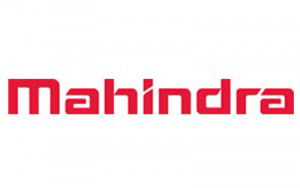 This statement confirms the mystery naming partner has a red logo with eight letters just like Indian firm Mahindra.
S P O N S O R S    S T A D I U M
M A H I N D R A  S T A D I U M
The LLDC are understood to have concluded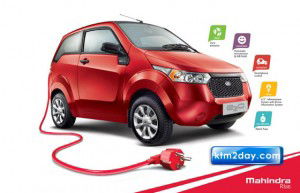 a £6m a year deal with the Mahindra Group, an Indian technology giant and car maker. The Hammers will be entitled to a percentage of any stadium naming rights deal and would receive around £1m annually from the Mahindra deal.
While not a major player in the UK the Mumbai-based Mahindra generates annual sales of £11bn and operates businesses spanning energy, defence and farm equipment. The company's profile is expected to rise in the UK where in recently launched its new electric car.