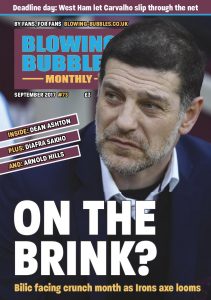 Former West Ham defender George Parris has called on Slaven Bilic to play Javier Hernandez in his natural position.
Parris, who celebrated his 52nd birthday by watching the Hammers cruise to victory at the London Stadium on Monday night, believes Hernandez is the man who can make all the difference and help turn the season around but not from a wide position.
He said: "The only positive from our dreadful start in August was Chicharito getting two goals. The second goal at Southampton was him being in the right place at the right time.
"He's the kind of player that might not get a sniff of a chance for the whole game and then get one chance and take it.
"He was very close to scoring against Newcastle as well. It's just instinctive and we've not had a striker like this at West Ham for a long time. This month we really need to feed him a bit more."