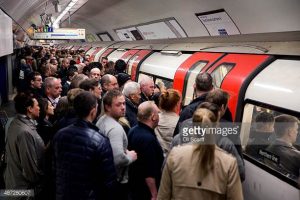 Spurs and the Premier League have tonight released a statement in which they admit they still cannot confirm ticketing arrangements for the New Year's Eve clash against the Irons at Wembley.
They don't touch on the reasons why but regular readers of ClaretandHugh will know from previous stories that the issues surround Travel for London's problems in providing sufficient drivers on the particularly busy day of the year.
In their statement Spurs and the PL declare: "We are writing jointly to you to apologise for the delay in being able to confirm ticketing arrangements for the above match and to ask for your patience.
We fully understand that for those loyal and committed fans anticipating attending, this delay is inconvenient as we are already beyond the normal deadline for the confirmations you deserve.
Staging matches requires many elements to be put in place, primarily to ensure that you can all enjoy them safely and can get to and from grounds in reasonable time.
Given the complicated circumstances we are asking for a little more time to work through solutions acceptable to those with the ultimate responsibility for ensuring this match is played and enjoyed safely.
We thank you for your understanding."