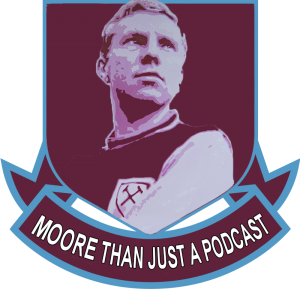 Join ClaretandHugh associate editor Sean Whetstone with fellow podcast presenter John Bucci on the latest episode of the West Ham podcast called Moore Than Just A Podcast out this evening.
We discuss the up and downs of the week discussing the magnificent win over Chelsea in the EFL cup before discussing the downs of the London Stadium troubles including the media hype about it and the disappointing Everton defeat at Sunday lunch time.
We also discuss and give our predictions on the upcoming Premier League game against Stoke City on the 5th November at the London Stadium.
Listen, download or subscribe on ITunes at www.morethanjustapodcast.co.uk