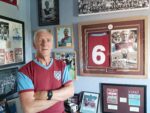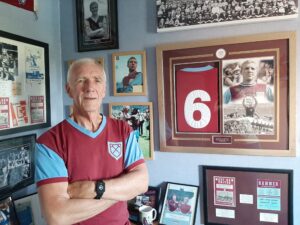 By CandH's top blogger Allen Cummings
Jesse Lingard had to play second fiddle to one or two of his team mates for a change in the win over Burnley.
It's not something he's been used to since joining on loan from Manchester United in January.
Jesse has consistently been our most influential player – with nine goals and three assists in 12 games speaking volumes for his contribution to the cause.
And of course that makes securing his services in a permanent transfer this summer the number one priority for David Moyes.
Interestingly, noises coming out of Old Trafford over the past week lend weight to the hope Lingard will eventually chose to stay at the London Stadium to further his career rather than return to sitting on the bench for the Reds.
Ironically,  it's United team mate Paul Pogba's future which could play an influential role in deciding Lingard's fate.
The big Frenchman was previously undecided about remaining at United beyond the summer but  according to the Daily Mail,he has indicated he's now ready to play his part in the club challenging neighbours Manchester City for the Premier League title next season.
With the Manchester Evening News also reporting Pogba is more relaxed about his future and is prepared to stay with United for at least another year, the suggestion appears to have substance.
His continuation at United would mean there would be one less first team place available for Lingard to fill – good news for the Irons.
With Bruno Fernandes, like the Frenchman, another automatic choice in midfield, and Fred and Scott McTominay filling the more defensive midfield roles, a place on the bench would appear to be Lingard's fate if he returned.
Then of course there's the possibility the beleaguered Glaziers attempting to buy their way back into favour with United supporters by providing Ole Gunnar Solskjaer with cash to add further names, and competition to the squad.
At 28 years of age, Jesse knows his next contract could be the most important of his career.
His return to the England team has been solely on the back of his sparkling form for West Ham. That would be in jeopardy once more should he be confined to just a supporting role again – grabbing an odd appearance and minimal game time here and there.
At West Ham he would be an automatic choice – a focal point in the team. He would be playing second fiddle to no-one!
It's a big decision to make – especially as Manchester United is all he's really known – but Jesse would be pulling up roots for the right reasons – and joining a club and a team that would welcome him with open arms.