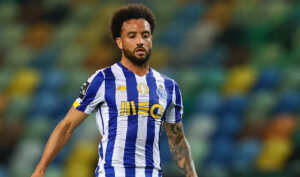 Quite why Felipe Anderson's sister/agent Juliana Gomes decided to post pictures of him in London earlier this week is a mystery.
Having done so and when asked why by several people why, she explained that they were old pictures but that her brother did visit London now and again from Portugal.
And….?
There's pointless and then there's ridiculous because she surely understood that once again questions would be asked about his loan relationship with FC Porto which has been a shocker.
Since joining the club he has made 14 appearances, mostly as a sub and  there is no way his loan can be terminated and there was of course no release clause back to us in the winter window.
He should be back to the Hammers in the summer, and has a contract until 2022.
However, we understand the club and agents are doing all they can to find a club for the Brazilian who has been massively disappointing following a decent first season.