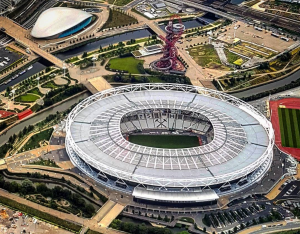 West Ham will award priority points to season ticket holders attending European and domestic home cup games starting this season. In line with many other clubs, West Ham will award one priority point for each home cup match attended at the former Olympic Stadium including next Thursday when West Ham play the second leg against Domzale in the Europa League.
The move is reward season ticket holders who attend cup games so if West Ham make a FA Cup final it would be a fairer way to allocate the 24,000 allocation for Wembley from the 52,000 season ticket holders. Up to now you could only earn priority points for each away game you attended for the current and past season.
Our ticket office source told us this morning:
"We are beginning to reward season ticket holders with a priority point for attending home cup games as well.  This goes further to rewarding loyalty and in the event we reach a cup Final and receive the standard allocation of only 24,000 tickets it would naturally result in thousands of fans with zero points being treated equally in a ballot but someone who has been to all cup home games should be rewarded more than someone who hasn't been to any cup games and the simple way of recognising this is by awarding a point for this extra level of support and loyalty."
Tickets for Chelsea away go on sale online at 9am today for those with 8 points or more. The 3,000 allocation is expected to sell out at the priority points application stage with all away  tickets capped at £30 this season.
You can find our guide to buying away tickets online under the new system HERE