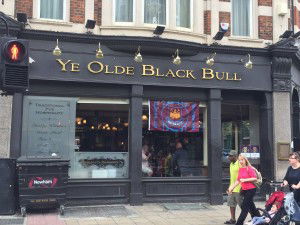 Police have asked local pubs near to the London Stadium to close their doors at 6.45pm tomorrow.  ClaretandHugh has been told that police officers  visited a number of pubs in and around Stratford and asked them to close their doors between 6.45pm and 7.45pm tomorrow evening in attempt to avoid potential violence.
ClaretandHugh spoke to one of those pub's today who confirmed the police advice but said they were still to decide whether to open or not. The member of staff who asked to remain anonymous said: "Yes, the police came into the pub and asked us to close our doors between 6pm and 8pm on Wednesday night to prevent any possible violence. We are still yet to make a decision whether to comply with their advice or not as we would miss out on a lot of potential takings. My manager will make a decision tomorrow whether to close or not"
West Ham have already announced that mobile bars outside the stadium will not serve alcohol tomorrow and bars inside the stadium will not sell alcohol post match with all drinks decanted into plastic cups pre match and during the match to avoid bottles being used as missiles. ClaretandHugh understand the latest police strategy to ask pubs to close early is to persuade fans to get to the stadium early as large queues are expected before kick off as there is a 100% search policy in effect on Wednesday at the turnstiles.