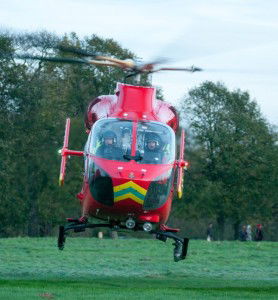 Metropolitan Police have confirmed a 35-year-old male believed to be a West Ham supporter was stabbed in the abdomen around White Hart Lane one hour before kick-off in a statement this evening.
The statement says: "Police are called at approximately 15:00hrs on Sunday, 22 November, to reports of a stabbing in White Hart Lane at the junction with Tottenham High Road. Officers and London Ambulance and London's Air Ambulance attended and found a 35-year-old man with a stab wound to his abdomen. He was taken to an east London hospital where he remains in a stable condition."
The injured fan remains in the Royal London hospital having sustained minor injuries. The police have recovered a blade at the scene. Both clubs are now working with the police to identify those responsible.
The police statement also commented on the reports of a 14 year old being stabbed: "Detectives are aware of reports that a 14-year-old boy had also been stabbed within the vicinity of White Hart Lane. At this stage we have yet to receive a report of this nature and detectives are investigating only one reported stabbing. We await details as to whether anyone has self presented at hospital with injuries consistent with being stabbed."