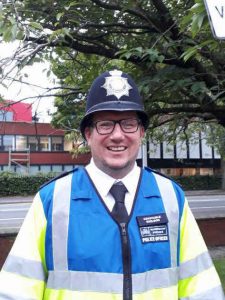 PC Andy Sheldon is the MET Police dedicated football officer who attends all West Ham home and away games.
Ahead of the upcoming Spurs and Brighton games at the London Stadium as well as the whole West Ham season at large he is keen to get feedback from the fans that attend home and away games with ideas/concerns they may have mainly around policing.
Andy said:  "I have thick skin and know I may get some grief but I am trying to do this for the greater good"
If you have any ideas or concerns about policing please leave them in the comments section or drop me an Email to mrwesthamfootball@gmail.com
All messages and feedback will be collated and fed back to Andy for consideration.