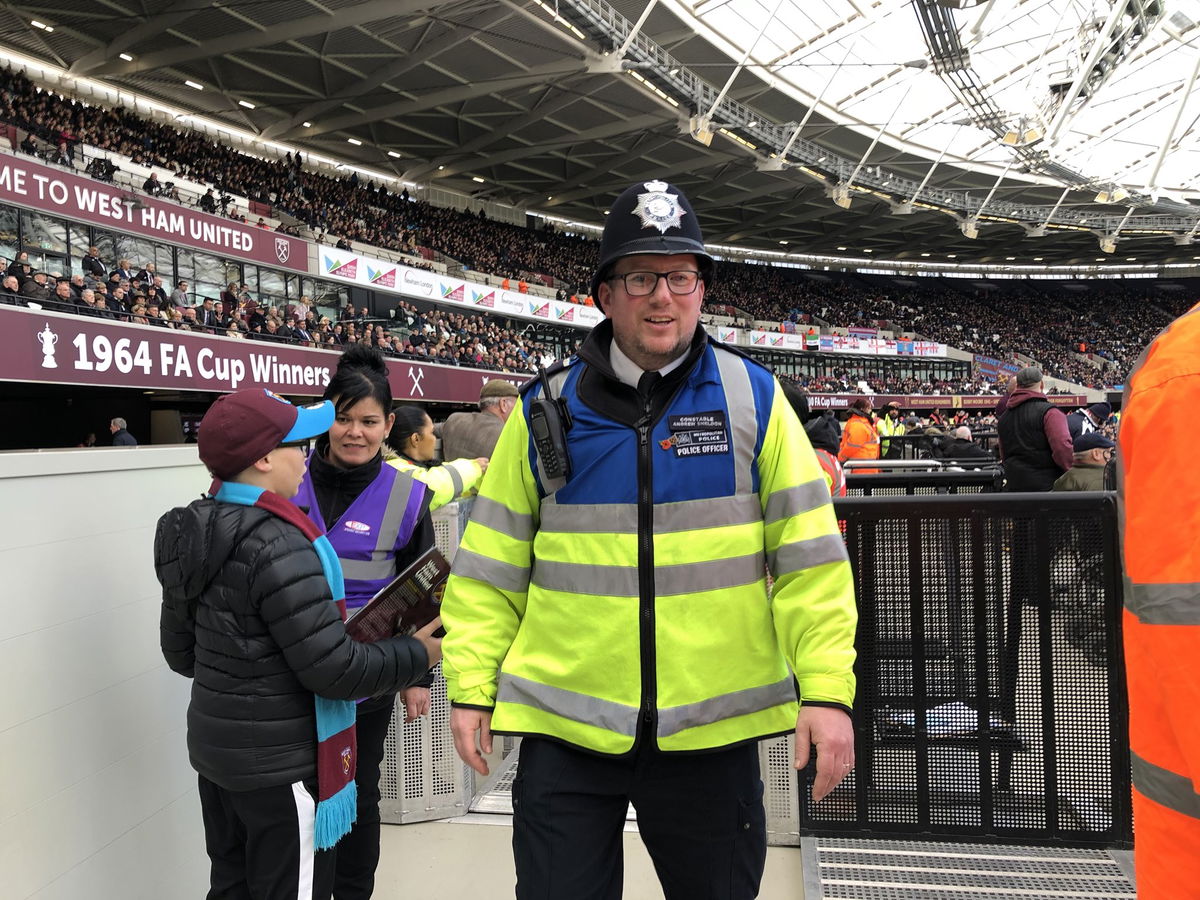 Met Police officer Andy Sheldon has warned West Ham supporters not to travel to the  stadium in Genk without a ticket and instead watch the game on TV in a bar in Brussels or Hasselt.
He also warned supporters with valid tickets there will a complete absence of trains back from Genk to Brussels after the game.
Sheldon told his followers on social media: 'Word on the street is there will be thousands of West Ham over in Belgium, many without tickets, The advice to those without tickets is to find a bar to watch it in, there are only a few small bars in Genk so will be a better option to find one in Brussels/Hasselt, There will be NO more tickets made available in either the away or home end. In relation to Covid the rules have become slightly stricter from today.'
He added that: "You will NEED to show your covid status in Pubs as well as the stadium and restaurants. There will be three buses available pre and post match to get supporters with tickets to the ground and back, Please be mindful there are NO trains back to Brussels post match from Genk"
West Ham only got an official allocation of 1,017 which were quickly sold out to bondholders and season ticket holders with 40 or more loyalty points.
Club London and commercial partners also received a small number of tickets to the Europa League group H away fixture.
West Ham supporters have found it difficult to buy tickets in the Genk home end as you require previous purchase history and no tickets will be available on the gates leaving many to hope they can buy from touts but Belgium authorities have vowed to clamp down.
The Genk stadium holds a capacity of 24,956 with an average attendance of around 18,500