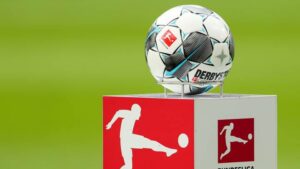 There appears to be little interest in the return of Germany's Bundesliga in empty stadiums and played to near total silence.
ClaretandHugh launched a poll – which got our smallest response ever – as fans appeared to turn their back on the game in Europe.
We asked of those who watched the games whether they found them exciting, average, poor or if they would watch again.
A mere 470 voted with 184  (39,15) declaring they wouldn't be watching anymore matches whle 147 ( 31.28 per cent) finding them average, 87 describing the as poor (18.51 with just 52 believing they were exciting (11.06).
With the world still to a too big a degree  caught in the grip of the virus football appears to be of secondary or thirdly importance given that.
And it's not an encouraging scenario for the return of the British game before the cameras.