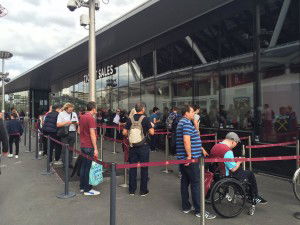 West Ham's ten per cent away ballot continues to split supporters on whether it is the fairest system to allocate the remaining away tickets.
Season ticket holders who have amassed priority points by travelling to away games say the ballot system does not reward loyalty and allows any season ticket to have a random chance of a ticket while those who have attended many away game often just miss out because of the priority point cut off. They say the scheme is not fair to them.
Those who use the ballot system complain that they are effectively locked out from getting on the away ticket priority points ladder and the ballot is the only way they will ever get a chance to see a West Ham away game. They also point to abuse with an illegal second market of away tickets to those who are prepared to pay or swap between mates.
The away ballot scheme has come under scrutiny again in recent days after a technical failure with West Ham's partner TicketMaster caused Brighton and Watford ballots to be redrawn.