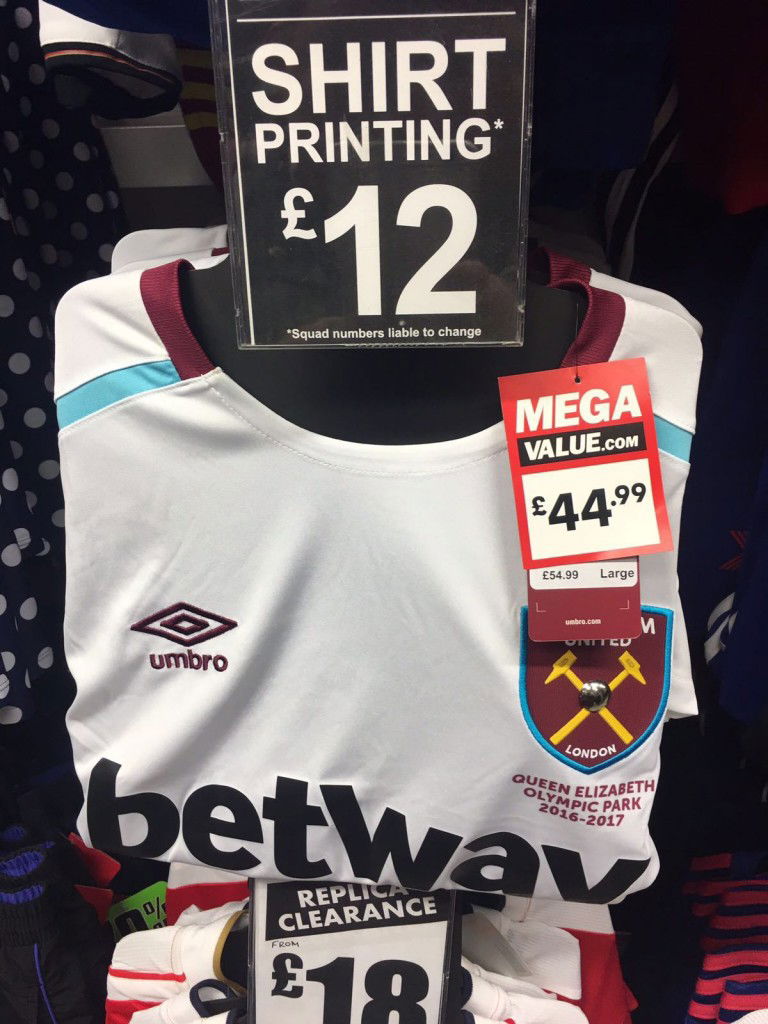 Earlier today we revealed that Newcastle United owner, Mike Ashley is undercutting West Ham's new away top by a tenner in his Sports Direct store in the Westfield shopping centre in Stratford.
Ashley is selling the new away shirt for £44.99 while West Ham sell the same top, a stones throw away from Westfield in the new megastore for £55.
Allegedly, it costs less than £5.50 to make and ship the £55 shirt with the club receiving around £3.30 licensing fee per shirt when it is sold in Sports Direct. Ashley receives around £15 profit for each shirt sold.
If the shirt is sold in the official club shop or website West Ham's cut jumps up to over £23 per shirt as they receive the licensing fee plus the retailers margin.
We ask whether Mike Ashley is right to undercut West Ham's store, whether we should support the club by buying in the club shop or whether the whole replica shirt business is a rip off.
[polldaddy poll="9453562″]