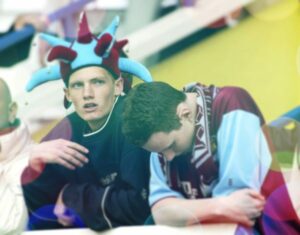 Results didn't go well for West Ham last night with the Hammers on 23 points after 22 games in 17th position separated by just goal difference from Bournemouth and Aston Villa on the same number of points.
West Ham does have two games in hand but they face tough games against third-placed Leicester City away tonight followed by league leaders Liverpool next Wednesday at home at the end of January.
Failure to score any points in these two crucial games would leave the Hammers on 23 points from 24 games and in serious threat of dropping into the relegation zone during February as fortunes improve for teams around them.
West Ham has a tough run of seven games after that with Brighton, Liverpool again, Manchester City Arsenal, Wolves, Spurs and Chelsea.  Relegation now seems a real possibility with the Hammers needing an average of a point in their last 16 games just to reach 39 points which does guarantee safety.
In today's Claret and Hugh poll we ask whether West Ham will be relegated this season?