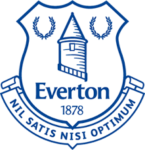 West Ham faces Everton at Goodison Park on Saturday afternoon hoping to replicate their 3-1 away win over the Toffees last season.
Everton used to be a bit of bogey team for the Hammers but Lukaku is long gone and their form is declining this season
West Ham first played Everton in 1907, a game which resulted in a 2-1 loss in the FA Cup for the Hammers. They next played in 1924 when West Ham were 2-1 victors in Division one.
Over the last 112 years, the pair have played 140 times with 40 wins for the Hammers, 30 draws and 70 losses.
Today we ask the simple question whether West Ham will win, lose or draw on Saturday lunchtime.