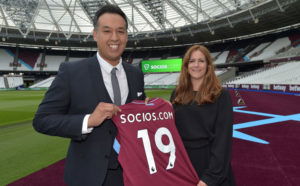 Much has been written and said about West Ham's partnership with Socios who will provide a new fan token platform for fan engagement.
A number of West Ham social media accounts and websites have come out in opposition to Socios with the tag line of 'Don't Pay to have your say'
Yesterday WHUISA raised an emergency motion at the FSA AGM requesting that West Ham and Socios suspend their launch.
Socios say they will give away tokens to 50,000 season ticket holders and up to 30,000 Claret members.  More tokens will be given away in an augmented reality treasure hunt on their app.  They say further tokens will be priced at £1 with a maximum of 50 being owned by anyone supporter.
The votes available for club decisions are said to be for things like the man of the match and which player should feature on the front of the match day programme.
In today's Claret and Hugh poll we ask whether you plan to use Socios when launched whether using free or paid for tokens.