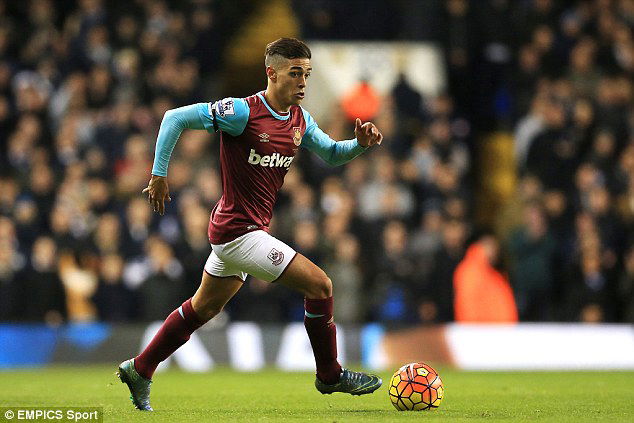 Manu Lanzini wants the Irons to start playing with "smiles on their faces and joy in the hearts" because it  makes life so much easier.
It's always a pleasant surprise when a player says something other than the predictable and Lanzini rarely disappoints.
The midfielder has enjoyed a fine season despite all the issues and in an interview on the official site says: ""When you play with smiles on your faces and joy in your heart, football becomes easier, but sometimes you also have to be serious. It is about getting the balance right.
"We need to take points [on Saturday]. It's difficult because this season has been difficult for us, but now is the time to work hard and to think about the game with Everton. It's going to be a very difficult game, but we are ready to work and ready to play and that's it."
Looking back at the game at Sunderland he says: : "We played very well in the first 30 minutes but, after they scored, the game was difficult because they pressed us. We have been working on this and we will be OK on Saturday.
"Of course I have seen Everton and they are a very good team with very good players. Ronald Koeman has a good striker in Romelu Lukaku, who is an amazing player, but we also have very good players. The game is going to be a good one.
"They also have Ross Barkley, who is a very good player. I don't think he is thinking about the pressure people are putting on him, because there was a lot of pressure on him last week and he played really well against Hull City. He has a good touch, good finishing and good recovery. I don't think the pressure is a bad thing for him.
"Speaking personally, it's not easy when the pressure is on you, but it's not difficult either, because I like the pressure and the responsibility of the team and of the people to be on me. This is football and you need pressure for motivation."