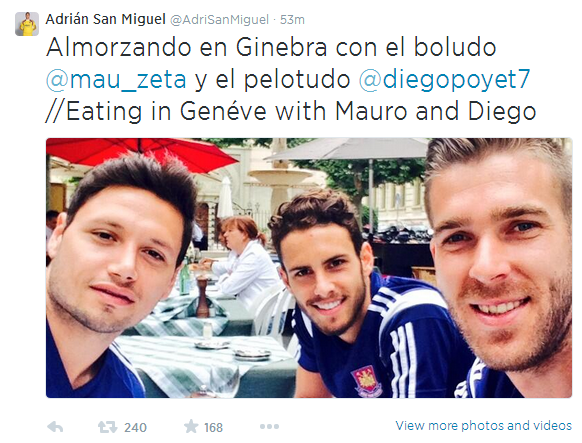 The cat is now well and truly out of the bag.
It seems that Diego Poyet is a Hammer after this picture appeared on goalkeeper Adrian's Twitter feed of him with the Hammers Spanish speakers.
It shows the former  Charlton man in a Hammers top enjoying lunch in Geneva which is close to the training camp.
Amusingly, the Google translation of the Spanish  is "Eating lunch with the idiot and the a…hole!"
Our resident Spaniard tells us this is a term of affection in his homeland!