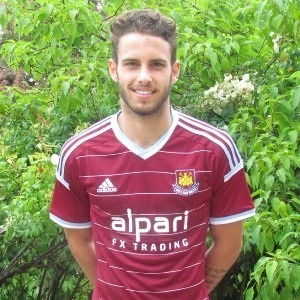 Unconfirmed reports close to Charlton Athletic are claiming  the Irons paid a "middling six figure fee"to waive their rights to a tribunal over Diego Poyet.
And the deal is also thought to include a West Ham  agreement to loan Charlton an unnamed player for the coming season.
Charlton chairman Richard Murray, speaking on his club's website admitted that he was disappointed to lose Poyet.
He said:  "I can't say we are happy with the outcome because our aim from the moment we started negotiating with Diego over a new contract in early 2014 was to keep him at the club in the long term" 
It was surprising to many that Charlton decided to waive their right to an independent tribunal which was the method used when Robert Hall left West Ham for Bolton Wanderers.
In that case back in 2013 The Professional Football Compensation Committee  ruled that Bolton Wanderers must pay West Ham United an initial sum of £450,000.
There were additions: £250,000 were  Bolton promoted to the Premier League in the next three seasons, £2,500 per appearance for the first 100 appearances for Bolton in the Championship, £10,000 per appearance for the first 100 appearances (for Bolton) if in the Premier League and a sell on fee of  20% of any profit made by Bolton Wanderers in selling the player to another club at any point in the future.
Thus, if indeed West Ham managed to agree a deal on a straight-up front fee with no add-ons it is a very good deal.