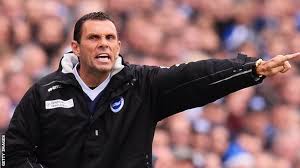 Gus Poyet has come close to admitting a  fear of Andy Carroll declaring: "We haven't played against a Carroll yet."
Carroll netted against the Black Cats in our 3-1 win at the Stadium of Light last season and scared the hosts to death in the process.
And despite seeing his team keep clean sheets in three of their last four outings, Poyet has warned that his defence must be braced for Carroll's aerial threat when the Hammers visit the Stadium of Light tomorrow.
He said: "This game in particular is a different challenge because of the players they have got. I don't think that Chelsea, Man City and Liverpool (Sunderland's last three opponents) put too many crosses in.
"West Ham are one of the teams that cross the ball the most  so we are going to have to adapt to certain things. We are going to have to deal with something that we have not dealt with week in, week out.
"We haven't played against a Carroll yet. and for the centre halves and the goalkeeper, it is going to be a challenge.
"It is going to be different, it is going to be hard, but we need to deal with it."
Sunderland Of hos own front two Poyet said:"They are not cut from the same cloth. I think we tend to compare players a lot, but really they are all different.I don't think Andy Carroll can play wide left, but Connor can.
"They have different styles. Fletch is different too. They all bring different things."