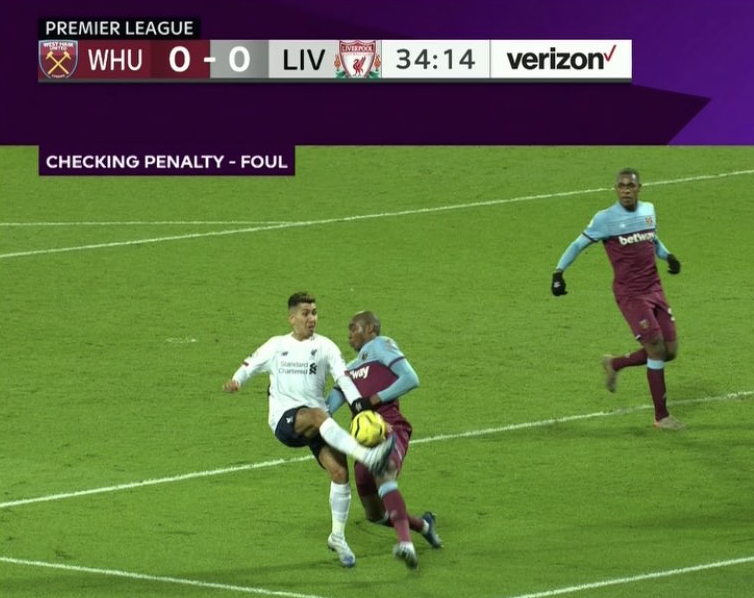 West Ham 0 Liverpool 2
West Ham lost to Liverpool tonight 2-0 at the London Stadium but for a while, they comfortable held the Premier League leaders, Champions League leaders and Wolrd Club cup winners. David Moyes set put his team to stop Liverpool playing their attacking game and it was working well up to a controversial penalty decision in the 34th minute.
Issa Diop conceded a penalty after fouling Divock Origi but VAR had a long hard look at the build-up with a possible handball by Roberto Firmino.
Being Liverpool VAR awarded the penalty although if he was West Ham it would have been judged as a handball.
The penalty converted by Mo Salah who always scores against changed the game with West Ham forced to change tactics.
The Hammers came close to scoring through Declan Rice, Manuel Lanzini and Trent Alexander-Arnold who hit his own post.
A second goal by Alex Oxlade-Chamberlain on 52 minutes killed the game and it was damage limitation from then on.
Some good performances by Fabianski, Robert Snodgrass and Declan Rice tonight and some glimpses that we are ready to fight for Premier League survival starting on Saturday with Brighton.