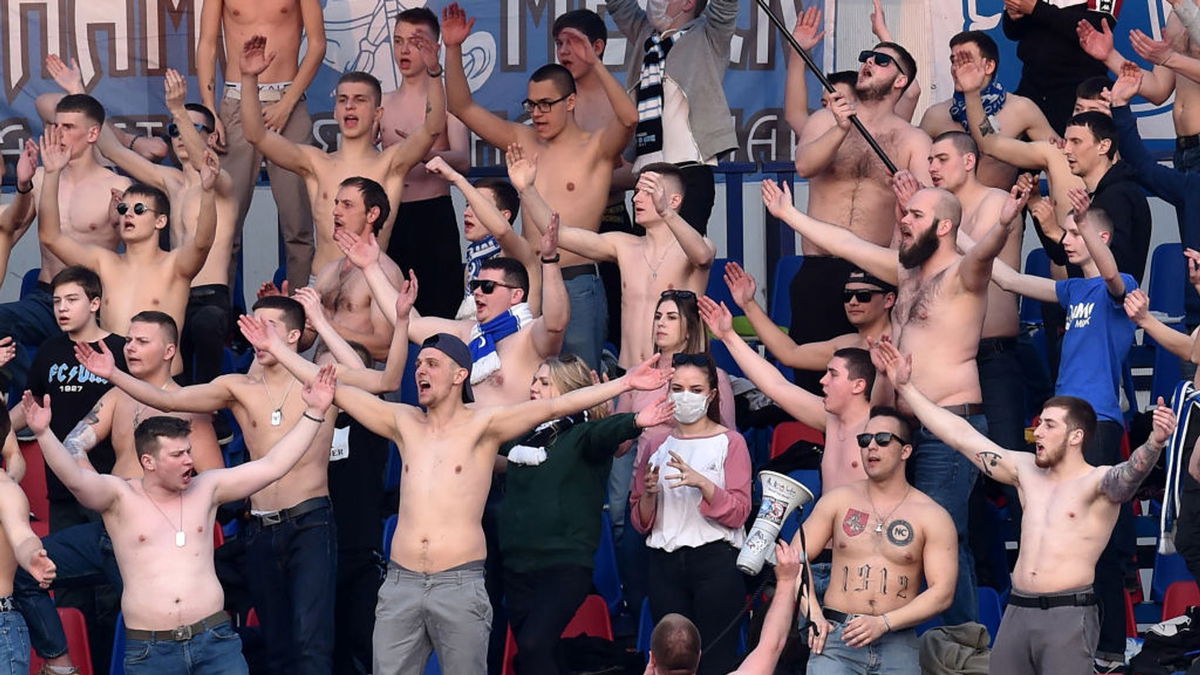 Professional football has ground to a halt around the world because of the coronavirus pandemic, but the Belarus Premier League continues.
Few measures have been enforced to curb coronavirus in Belarus – instead, people are being urged to drink vodka and go to saunas.
The country – specifically its president – has shrugged off concerns about the COVID-19 outbreak, starkly illustrated at the weekend with the nation's football matches continuing as normal. Few social distancing measures appear to be in force, but spectators at some football grounds did have their temperatures checked before being granted entry.
A small number of fans opted to wear face masks while huddled together in packed stands, but they were few and far between.
Belarusian football organisers have said they have no intention of postponing matches or cancelling the season – and the country's leader has also shown that he is keen for sporting fixtures to continue.
Saturday's derby between two teams from the country's capital, Minsk, drew 1,750 fans as supporters flouted World Health Organization (WHO) guidelines for social distancing.FC
Minsk won Saturday's match 3-2 against its more illustrious rival Dinamo Minsk.
President Alexander Lukashenko took part in an ice hockey match on Saturday – controversially declaring that sport "is the best anti-virus remedy".
Claret and Hugh say:
Belarus has had 94 confirmed cases that have been reported, including 32 recoveries with no deaths so far with a population of 9.5 million.
It seems rather reckless of the president Lukashenko to suggest Vodka and saunas can beat the viral spread in his country. It is completely irresponsible to allow football to continue and the images of topless football supporters freely mixing will embarrass the former soviet bloc country.
India with a population of over one billion people has locked down with just over one thousand cases confirmed.