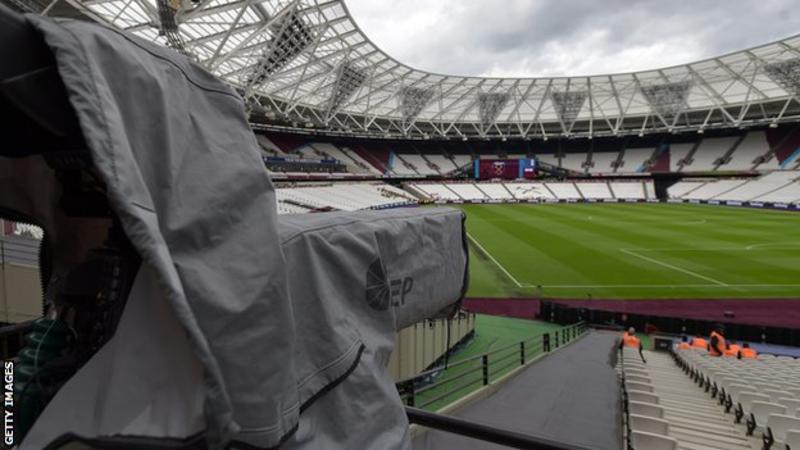 The Premier League has held secret talks with UK broadcasters about scrapping its next domestic media rights auction due to held next month.
The government is now considering whether to approve a rollover of the current £4.7bn deal.
Secured in 2018, that sale represented a 10% drop in value on the previous deal by BT and Sky.
Clubs are concerned there could be another fall if the usual open-market auction begins as planned next month for the three-year cycle between 2022 and 2025.
The value of rights for domestic leagues in Europe also appears to have peaked with the French deal collapsing and the German Bundesliga deal falling by over 20%.
Talks are claimed to been held with the existing live rights holders Sky, BT and Amazon about extending their current deals on similar terms.
West Ham earned £127.5m in the 2019/2020 season before the pandemic struck and this season is likely to have bumper TV revenue despite the absence of match-going supporters.
While a rollover might seem to suit the broadcasters and the top-flight clubs, rival broadcasters may object to being denied the right to bid, and such a move would require government approval, given concerns over competition law.