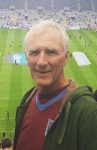 By CandH's top blogger Allen Cummings
The return to training of Premier League clubs  has received much publicity. Only working in small groups, sanitizing of cones, balls and corner flags, together with no direct contact with any other team mates or coaching staff – a multitude of precautions all designed to show Project Restart is safe to proceed.
But not everyone is reassured or impressed!
Several top players continue to voice their concerns, with Watford's Troy Deeney leading the dissenters. Deeney has made it clear he feels a return for him could compromise the wellbeing of his young daughter, who suffers with breathing issues. His reluctance is understandable on that issue alone. But Deeney also falls into the BAME category – being of black, Asian and Minority Ethnic origin. As does Danny Rose and Raheem Sterling and the latest to refuse  N'GoloKante .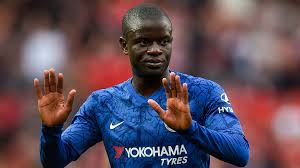 BAME issue could be a big problem for the Premier League to deal with. It could easily become their Achilles' Heel. Data from the UK Office for National Statistics suggests that black people are more than four times likely to die from coronavirus – clearly putting them in the higher risk category.
Ironic then that one of the six 'positive' tests identified in the first round of testing by the league was Deeney's Watford team mate Adrian Mariappa, who is of Jamaican decent. With the growing number of BAME players in the Premier League, it has to be a huge consideration.
On the opening weekend of the very first Premier League season back in 1992, there were 218 British players across all starting line-ups, 36 of those players, equivalent to 16.5%, were from BAME background. Fast forward to the start of the 2017-18 season and that percentage had risen to 33% of all players from BAME background – a third of the  league!
It goes without saying then, given the medical evidence, there is a massive issue for a great many players to consider – and for the Premier League to address. The Professional Footballers Association (PFA), acknowledging the worries of their members, has asked the Premier League to conduct extra research into the possible effect of COVID-19 on black, Asian and Minority Ethnic players.
According to the Guardian newspaper a substantial number of BAME players are believed to have expressed strong concerns to their players' union over a return. Meanwhile Premier League medical advisor Mark Gillett said the league would be monitoring the risk to BAME players – dependant on more data emerging. Certain players might not find that satisfying enough. "We will do everything we can to mitigate against (the risk) as more information becomes available," says Gillett.
But what if that data and information is slow in emerging? The Premier League seem in a hurry. They have a time frame that has already been pushed back several times. The 'window' of opportunity is closing on them. If they cannot satisfy those BAME players who are reluctant to press on, what does the Premier League do? Press on regardless without them?
But where would that leave various clubs up and down the country? Some might 'lose' more players than others – and how would that play out with the integrity of the remaining games? With hardest hit clubs having to proceed with below strength sides. What should be a level playing field clearly won't be!
The BAME issue has the potential to throw a huge spanner in the works! If the league got 'heavy' and insisted in pushing on regardless and one or more such players fell victim to the virus, whose responsibility would it be? We live in a culture where someone always has to be held to account. If BAME became BLAME – it could get very messy indeed.