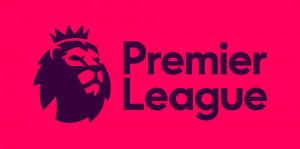 Premier League clubs held a conference call today (Friday) to discuss plans for completing the remaining 92 fixtures of the season.
UEFA have demanded the Premier League communicate their plans for the remainder of the season by May 25th, with the European football governing body "ideally" wanting all leagues to finish naturally. Ligue 1 and Eredivisie have both been cancelled with Paris Saint-Germain crowned champions of the division.
Their statement reads:   "At a meeting of Premier League Shareholders today, clubs discussed possible steps towards planning to resume the 2019/20 season, when it is safe and appropriate to do so. It was reiterated that the thoughts of all are with those directly affected".
"Furthermore, the Premier League's priority is the health and safety of players, coaches, managers, club staff, supporters and the wider community. The League and clubs are considering the first tentative moves forward and will only return to training and playing with Government guidance, under expert medical advice and after consultation with players and managers.
The League welcomed the creation of the Government medical working group for a return of elite sport, which met for the first time this morning. No decisions were taken at today's Shareholders' meeting and clubs exchanged views on the information provided regarding "Project Restart It was agreed that the PFA, LMA, players and managers are key to this process and will be further consulted.
The clubs reconfirmed their commitment to finishing the 2019/20 season, maintaining integrity of the competition and welcomed the Government's support."
Claret and Hugh say:
The latest statement kicks the can down the road a little further without saying very much.  Public relations experts have carefully worded the statement so readers are in no doubt that the health and safety of players and staff is the most important factor while those more cynical may believe otherwise.  Leaks from the meeting suggest the Premier League plan to restart the remaining fixtures on 8th June behind closed doors and at neutral grounds.  The London Stadium has been mooted as one possible venue although Premier League officials want to keep exact venues for each match top-secret for fear of supporters turning up on mass outside the venue in protest at being shut out.