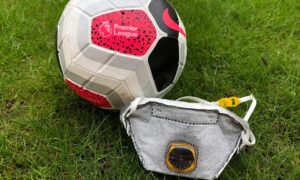 The Premier League should begin testing for antibodies by updating their medical protocols shared with clubs.
Six from seven hundred and forty-eight tests on football players and staff proved positive this week during Premier League testing.
All of those who tested positive were said to asymptomatic and had no idea what so ever that they were carrying the virus.
This week high chemist Super Drug will launch an antibody test for £69 to the general public available online but the Premier League protocols still omit antigen tests.
If around one per cent of those tested were positive this week how many Premier League players have had the virus in the past eight weeks without knowing it.
On the Diamond Princess cruise ship 18% of those who tested positive were asymptomatic.
Carrying out antibody testing on all Premier League players and staff would give some players peace of mind knowing they have already had it.