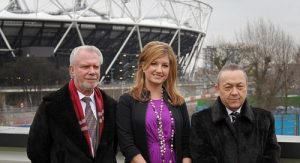 West Ham sighed a great sense of relief yesterday when it was agreed to use unweighed points per game if the season can not be completed. The Premier League members have agreed on settling final places on straight points per game method if the season is not completed. It means that if no games are played and, for health reasons, the campaign is curtailed before June 17, then Norwich City, Aston Villa and Bournemouth will be relegated.
The threat of weighed points per game would have relegated West Ham if the Premier League did not resume.
Aston Villa will play their game in hand first on 17th June, a win for them could push them into 16th place pushing West Ham to 17th and Bournemouth in the relegation zone on goal difference.
West Ham is due to play Wolves on Friday 19th with a win pushing them above Villa and Brighton into 15th place on 30 points.
Over that weekend Aston Villa will take on Chelsea, Norwich will play Southampton, Brighton will Arsenal, Bournemouth will play Palace and Watford will play Leicester City.