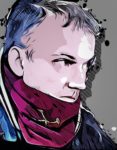 Gonzo takes a glance at the proposed Antonio for Wolves deal
When I first heard the news that Wolves were interested in signing West Ham striker Michail Antonio I was completely taken aback.
Some transfer rumours barely register with me, and this particular one seemed preposterous at first glance. Not just from the Hammers side of things either, I struggled to see the benefit for the midlands club too.
Then I started to consider the lack of firepower from Julen Lopetegui's side. They are neat and tidy in possession but lack a focal point to the team. Diego Costa is well past his sell by date and Raúl Jiménez is the shadow of his former self following a horrific injury.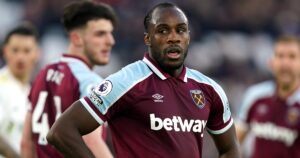 When also weighed against Antonio's rumoured displeasure at playing second fiddle to Gianluca Scamacca it become clear what the allure might be for both parties.
The benefit for West Ham is not as evident though. It's hard to make a case for Antonio as a prolific striker, I certainly don't feel he's a goal threat at present despite him looking fit and sharp.
The Jamaica international has scored only five goals in his last 34 games which does not bode well. The Hammers can ill afford to rely solely on Scamacca but Antonio has not scored enough goals to displace him from the starting line-up.
If Moyes, Newman or anyone else can unearth a striker who'll provide more threat and menace than Antonio we may find ourselves with a decision to make should Wolves come huffing and puffing at our door.