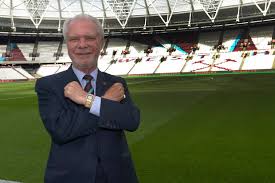 David Gold insists that pride is the key to Monday evening's match against Chelsea at the London Stadium.
Memories of the Manchester City and Arsenal humiliations have become distant as the team's performances have rapidly improved over recent weeks.
And a result over the west London outfit would set the seal on a fine few weeks and set the team up for a barnstorming end to the season.
Gold – like all of us – is becoming more confident of things and said: "Chelsea are running away at the top of the league and we want to beat the league leaders.
It is very important for the pride of our football club that we come away with a good result. We are looking a decent side now and we can win these games.
I am gaining confidence from the way we are playing. There is great camaraderie in the squad and it would be great for us to have a good end to the season."