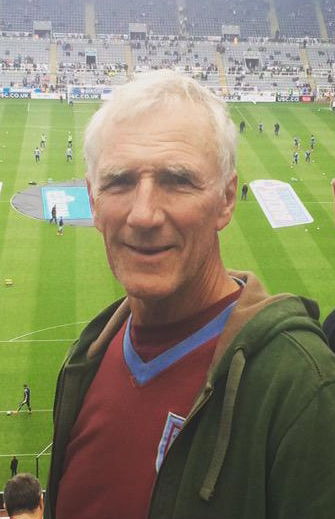 Blog by Allan Cummings
CandH blogger Allan Cummings gives his views on planned protests 
If you've been stuck in your vehicle corralled amongst the miles of traffic backed up on the M25 at various locations in recent days, your view of protests and protesters would probably best not be aired on a civilised, non-abuse forum like Claret and Hugh. Of course, everyone has a right to protest – to voice their grievances, state their opposition, say their piece. But there's a time and a place to do that – and getting the timing right is surely paramount to making your point and getting your message across for any protest.
Which is why for the life of me I cannot understand why some of our supporters would feel the time is right for continuing their historic protests against the West Ham United board. I say 'historic' because much of what I see they are protesting about is history itself. Our heritage ignored, our home destroyed, our community left behind – all noble phrases but with distinct references to the past – what has gone – what is behind us now – whether we like it or not. Surely it's the future of our club that's most important to us all now!
There was a new protest originally planned to take place before the Manchester United game on Sunday. But that's been cancelled for some reason or other and moved to October and the home game against Brentford. Personally, I find it incredible that any protest right now – next Sunday or in a few weeks' time – can possibly be seen as helpful to what David Moyes and his team are doing at this point in time for this football club. Any protest will attract attention – it's what protests are designed to do. But by drawing attention to themselves aren't the protesters diverting attention from the team and the team's current achievements. Surely that's the last thing Moyes and his players deserve right now.
Billy Bonds is on record as saying the protests over the Bond scheme during his tenure had a profound effect on him and his players at the time. Why would he say that if he didn't believe it was true then? Is that what we want to happen again now? An unwanted diversion? The same could be said about the haphazard, ill-timed and frankly amateurishly handled 'take over' bid. But that's another story.
No one would deny there have been issues with the board in the past, and for some that resentment and anger will always remain – but in recent times improvements in relations have been made, and continue. No fanbase is entirely happy with their board – it's a football thing – fans always want more from their owners. But are staging protests when things are clearly improving, on and off the pitch, the right thing to do?
We finished a magnificent sixth in the Premier League last season. We have got off to a highly encouraging start this season. We've just produced a performance and a victory in Europe that's had fans and commentators alike drooling. Supporters of other clubs must be looking on and thinking what have West Ham fans got to protest about right now? And they'd be right!