Former academy director and exclusive CandH blogger Terry Westley talks of his pride as he watches the current Hammers and the part he played in its development
I'll never blow my own trumpet – not my way but I have to say I'm incredibly proud of what's happening at the club right now.
We have the exceptional Declan – a home grown product – and now another showing he can become a big, big player in Ben Johnson who has always been a particular favourite of mine. He's quality.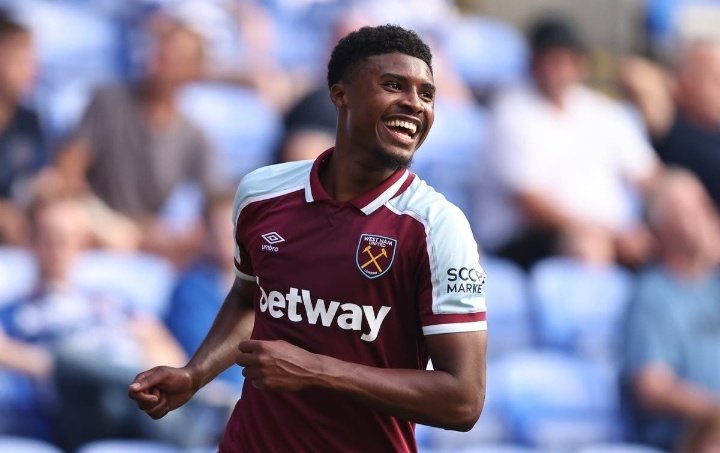 But a word for David Moyes as far as that is concerned. To keep him in the team against Liverpool was exceptional man management at a time when it would have been straightforward to bring Vladi Coufal back.
Instead he showed enormous confidence in the boy – whose own will have shot through the roof – in playing him against the might of Jurgen Klopp's outfit.
The boy never looked fazed and is now looking a player who is on the same path as his former under 23s skipper Declan.
He is so comfortable left and right and give the manager great options as a result. I always drummed it into them at academy level that it was easy for a manager to drop youngsters so to make sure you grabbed your chance.
I'm very pleased Ben was listening – he's doing brilliantly and that Moyesie should need to consider how he keeps Vladi comfortable is a huge compliment to him.
He is a brilliant lad as well, never a guy to moan and groan or penny pitch on contracts and the like – he's a top boy from a top family who will become an outstanding player for us.
This club is going from strength to strength and there are more lads on their way through.
I'm also reminded of what the two Davids said to me when they were interviewing me for my job as academy director.
The message was very clear: "We want to move to a big stadium, we want the fan base increased, we want top four and want a top academy."
Watching that game on Sunday – they are now ticking every box! There's not a moan to be heard and how good is that as a Hammers supporter.
And finally to Declan's future!
Who knows what may happen if the new investor has the cash to offer him what he wants on a new deal and should the Hammers – as looks more than possible make the top four – why would he want to leave?