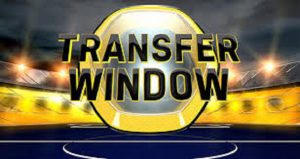 The news that the Premier League will restart on 17th June for 92 remaining fixtures has allowed us to calculate a Premier League end date of Sunday 26th July using the TV broadcast schedule of 16 televised fixtures per week.
Club insiders have previously suggested this season's summer transfer window will open  24 hours after the end of the 2019/2020 season so that makes the magic date Monday 27th July.
The Premier League transfer window was due to open on June 10th in 2020 before the current global health crisis although most deals are usually not officially confirmed until July 1 if they are completed before then.
The Premier League transfer window was scheduled to close at 5 pm UK time on Tuesday,  1st September and they could yet stick to this deadline leaving just a 36-day transfer window this summer.
With many clubs around the world in financial crisis and a lack of cash flow don't expect lots of business or bid money transfers. It could be a very quiet transfer window for everyone!