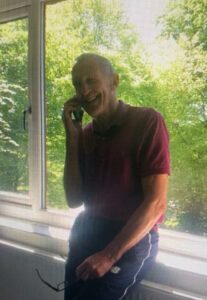 Sunday 10 May marks the 40th anniversary of West Ham United's FA Cup final victory over Arsenal at Wembley in 1980 and, to celebrate the occasion, five members of that history-making team took a trip down memory lane this week to personally share their recollections with some of the supporters who cheered them on to glory against the Gunners.
Sir Trevor Brooking, who scored the only goal of the game in the 1-0 triumph for John Lyall's team, Phil Parkes, Alvin Martin, Ray Stewart and David Cross made telephone calls to several fans who are connected to the Any Old Irons group, to chat about their stand-out memories of the game 40 years ago, but also to check in on their wellbeing and keep their spirits up during this incredibly challenging time.
Any Old Irons is a programme led by the West Ham United Foundation on behalf of the Club. It was created in 2015 in a bid to tackle social isolation and loneliness among older people in the East London and Essex area.
The initiative provides five-week programmes designed to gives participants the opportunity to connect with other fans and locals in their community, bringing them together for fun and friendship, with meetings, events, workshops and guest speakers. Earlier in 2020, Any Old Irons was shortlisted at the London Football Awards for Community Project of the Year.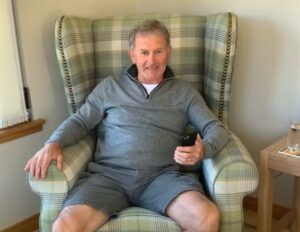 Reflecting on the telephone calls he made to three supporters, David Cross nicknamed Psycho said: "I had a lovely time talking to a few of the older fans. It was great to hear more about the work of Any Old Irons and the support it is providing to people during this time.  Making these calls, in some ways, has given me the chance to say thank you for that support and for making me feel so welcome. Because you never get the chance to do that as a player. So it was great to be able to do that on the phone and share some wonderful memories of 1980 final."
Ray Stewart nicknamed Tonka added: "I really enjoyed catching up with some of the fans who have supported the Club for so many years. One of the guys I spoke to remembered that he used to see me in the café opposite the Boleyn Ground, having breakfast in the morning, so we had some great stories and memories to share.
"It's lovely to speak to the fans who remember my career. They were always so good to me – they took me into their hearts when I came down from Scotland as a wee lad, and that special connection will always be there."