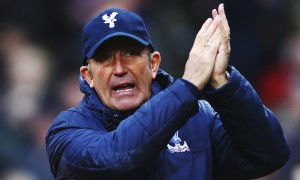 West Brom boss Tony Pulis has told Sam Allardyce he will never shake off his "direct football" reputation.
Pulis – who has exactly the same reputation – insisted: "Perception is a big thing and the perception will always be there with Sam. I don't think you lose that.
"But I don't think Sam takes it personally now. He can't at his age, or can he? You get on with it. It is my life and football is Sam's life as well and Loos van Gall's life."
The Manchester United boss produced the infamous dossier showins that west ham had allegedly played more long balls than the Reds after being stung by Allardyce's post match comments.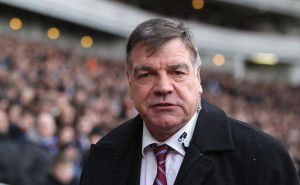 ulis said: "I don't know what has happened between the two of them, I will let them get on with it. I watched a bit of the game and the last 20 minutes Manchester United brought on Marouane Fellaini and they looked as though they did hit some long balls into him.
"Whether it is long balls or long passes, both teams have tremendous ability – West Ham and Manchester United. Football is a game of which there are variations and there should be variations in systems and the people play.
"I have watched West Ham on tape this morning and they play some fantastic football. They move the ball back through midfield and up to their strikers and play some good football.
"They have some outstanding players. Stewart Downing is having an outstanding season and has really made them tick."
The Hammers are eighth in the Premier League and West Brom 14th.
Pulis added: "We know how tough it will be. When the draw was made it was lovely to play at home but we knew West Ham would be one of the toughest games