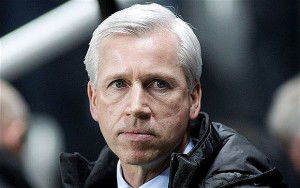 Former Hammers boss Alan Pardew has changed his mind about the club's finishing position this season – revising the forecast downwards!
The out of work boss is spending a great amount of time offering his opinions of a variety of issues and was moved to give Slaven Bilic some training advice on Andy Carroll's training regime recently.
That was rejected by the Hammers boss but now Pardew has surfaced again explaining his latest thoughts on the side and where they will end up this term.
He said: "I think Slaven is ok at West Ham, they've got good players,"
Talking on Sky Sports' The Debate, he added: "When I looked at that squad at the start of the season I thought it was a top 10 squad.
"I've probably changed that opinion since, but I looked at it and thought that was a strong group.
"(Don't get me wrong) West Ham could still finish in the top 10, they've got terrific support."